EDUCATION FOR DEAF OR BLIND CHILDREN
OBJECTIVE
To enable deaf or blind children to fully find their place in society by providing them with education and support which will prepare them for working life.
Since 1994, Krousar Thmey has been the only facility in Cambodia to educate children with hearing or visual impairment. The foundation has created and developed all the necessary tools to do so: Braille and Khmer sign language, adapted school textbooks, teachers training, etc. Today, Krousar Thmey undertakes a complete program of education, complying with the national school program.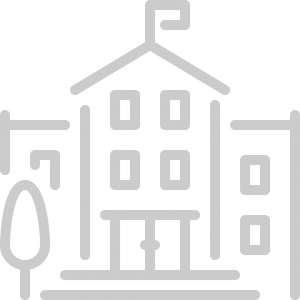 The 5 special schools of this program will be transferred to the Cambodian government by 2020
Learn more
deaf, blind or visually impaired students enrolled in integrated/inclusive classes
teachers in 5 specialized schools

TESTIMONY
Ouch, 23 years old, blind former student in Krousar thmey 
Born blind among an 8 members family, Pin Ouch is 23 years old and is the youngest sister of her sibling. In 2002, as she was identified by the local authorities, Krousar Thmey's advocacy officer went to meet with her family, in order to explain the benefits of the education for blind children program.
Read her story
Convinced, Ouch decided to join the school for deaf and blind children in Kampong Cham the following day. 13 years later, Ouch could read and write fairly well. After finishing high school in 2015, she continued her study at the Royal University of Phnom Penh; she is currently a sophomore in sociology. "It is a little bit harder because of the lack of adapted materials such as Braille documents, that I learned to use in Krousar Thmey school. Nevertheless, I can always count on the support of my fellow classmates: I am one of the team. We even play vocabulary games together!"
DISCOVER THE PROJECTS OF THIS PROGRAM
To offer blind or deaf children an education adapted to their disability, in line with the National Education program. This project will be transferred to the Cambodian authorities by 2020.
To develop a comprehensive and recognized Cambodian sign language rooted in the local culture and based on the linguistic experience of deaf people. This project will be transferred to the Cambodian authorities by 2020.
To raise awareness of the issue of disability in Cambodian society and promote access to education and employment for young people with visual or hearing disabilities.
TOWARD INCLUSIVE EDUCATION
FOR LOW VISION STUDENTS
To allow visually impaired students to follow their education on an equal footing in the public education system, and promote the integration of children with disabilities in Cambodian society.
ACCESS TO ICTs FOR CHILDREN
WITH VISUAL IMPAIREMENT
To strengthen ICT education and learning for students with visual impairment in Cambodia, in order to ensure an effective transfer of the special education program to the national authorities.
To strengthen and develop the skills of specialist teachers in Krousar Thmey schools and train teachers of the public education system for special needs pupils.
ACCESS TO SPORT FOR CHILDREN
WITH HEARING OR VISUAL IMPAIRMENT
To improve opportunities for participation in social life through access to sports for children and youth with visual and hearing disabilities in Cambodia.
SCREENING AND SUPPORT WITH ADAPTED EDUCATION FOR CHILDREN WITH HEARING IMPAIRMENT
To screen children form the public education system and to refer them to the adapted structures in regards with the level of disability.
2500 children in the public schools of Sen Sok district will benefit from a hearing screening organized in collaboration with the School Health department of the Cambodian Ministry of Education, in order to identify children with possible hearing impairments....
read more