SCHOOL OF KHMER ARTS AND CULTURE
OBJECTIVE
To provide a place of learning open to all and dedicated to the teaching of traditional Cambodian arts, to help bring this ancient culture to life. 
PROJECT
For over 25 years, the School of Khmer Arts and Culture of Serey Sophon is entirely dedicated to teaching traditional Cambodian music, dance, sculpture and drawing. Located in the province of Banteay Meanchey, it welcomes each year more than 1,000 local public schools students, from grade 7 to grade 9. During the school vacation, the school is also open to all those interested in traditional Cambodian arts.
ACTIVITIES
Traditional music, dance, painting and sculpture lessons 
Free introduction classes open to all during the summer holidays 
Shows and performances by the school's permanent troupe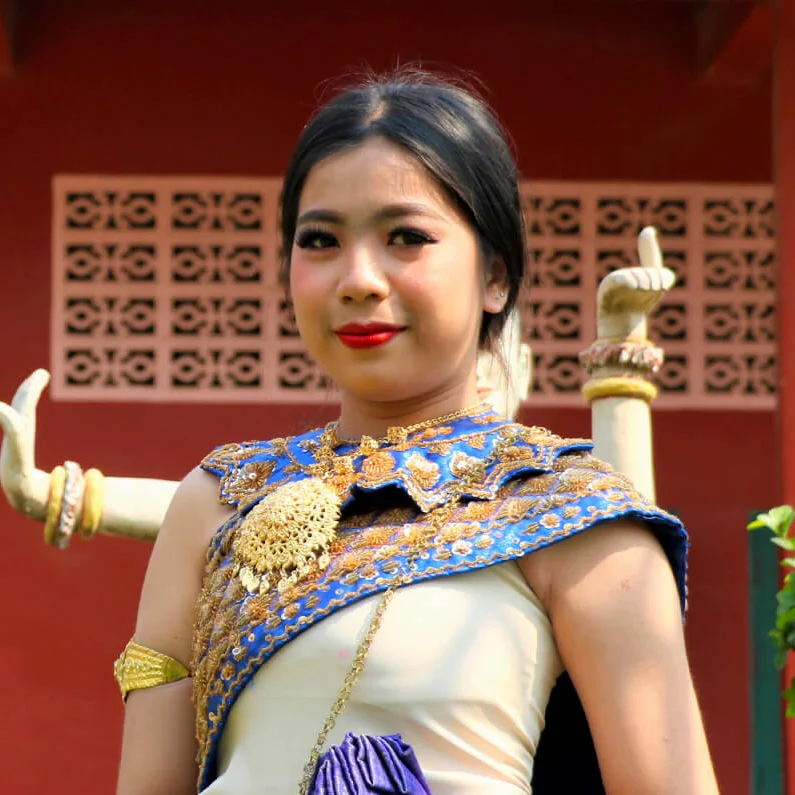 TESTIMONY
Kanha, member of the school of arts permanent troupe
Kanha is a 17-year-old dance enthusiast, studying in Grade 11 at Samdach Euv high school in Serey Sophon. She has been attending dance classes at the School of Khmer Arts and Culture for five years.
Read her story
"I love dancing! My mum is a traditional dancer. Throughout my childhood, I would see her dancing and wish to do the same. That is why I decided to take dance classes. I particularly like the Khmer traditional dance 'Robam Tep Monorom' (which can be translated as dance of the angels)."
Remembering her first day at school, Kanha says with a smile, "The first time I joined the class, I felt extremely happy because I could do what I had always dreamed of. When I heard that the school's permanent troupe recruited students who wished to perform, I jumped at the opportunity because I love to dance." Since Kanha joined the school, she has learned a lot about the history of Cambodian arts and culture. "For me, it is very important to learn traditional Khmer dance, and especially to be able to perform and show the public, especially children, that we have our own culture. I am very proud to support the preservation of our culture and its transmission to new generations."
Kanha views her future with optimism and determination. "I would like to become a professional dancer like my mother. I am preparing myself to enter the Royal University of Fine Arts in Phnom Penh after I graduate from Grade 12. My dream is to join the Royal Ballet of Cambodia."
MAKE A DIFFERENCE!
220$ 
– average cost of school fees and equipment per student per year
Area of work: Cultural and artistic development
Duration: undetermined
Location: Serey Sophon, Beantey Meanchey province
Beneficiaries : students from local public schools, general public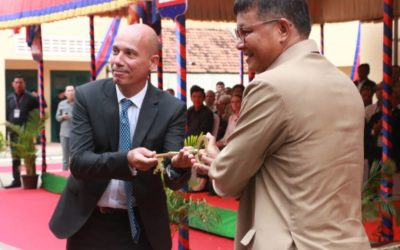 During the Ceremony of transfer of Krousar Thmey's five special schools to the Ministry of Education, Youth and Sports (MoEYS), Benoît Duchâteau-Arminjon symbolically handed in the keys of our schools to the Cambodian Government, with the Cambodian Prime Minister S.E....
read more