CULTURAL AND ARTISTIC DEVELOPMENT
OBJECTIVE
To enable children to make their cultural heritage their own and to grow through the (re)discovery of traditions and arts.
PROGRAM
From the very beginning in the refugee camps, Krousar Thmey set up cultural exhibitions for the general public and initiated traditional art courses for children: music, dances and shadow theater were to continue to live beyond their old masters.  Nowadays, the program is divided into two parts: the School of Khmer Arts and Culture open all year, and music and dance classes in the protection structures for all children in care.

TESTIMONY
Sophan, member of the school of arts' permanent troupe
Sophan, 17 years old, is an 11th Grade student at Samdech High School in Serey Sophon and a 3-year member of the School of Khmer Arts and Culture's permanent troupe. He plays the Roneat Ek, a traditional Khmer instrument resembling a large wooden xylophone in the shape of a curved rectangular-shaped boat. Sophan has travelled to Battambang, Phnom Penh and Siem Reap for troupe performances in the past and looks forward to travelling abroad one day.
Read his story
"When telling us about his first time at the school, Sophan smiles and says how happy he was to meet the director and teachers, and to make new friends. He has been studying music at the school for four years now, joining the ranks of the permanent troupe after his first year.
"I first felt panic during my first performances, but now it just feels normal. I love Khmer musical instruments and would like to contribute to preserving and transmitting Khmer music in the future."
Today, the young man works part-time in a car-repair shop but still finds the time to practice music. Before Covid times, he would come to the school every evening after school. "The teachers care a lot about the students. They advise us not to be lazy but to be dedicated to our studies."
Sophan wishes to become a Khmer language teacher in Serey Sophon. "Even when I become a teacher, I will still practice music at the school of arts" he says confidently. He is grateful to all the teachers and Krousar Thmey for creating the school for children to study and practice music. A message to the future generations of students: "Please continue to preserve and popularize Khmer music!"
DISCOVER THE PROJECTS OF THIS PROGRAM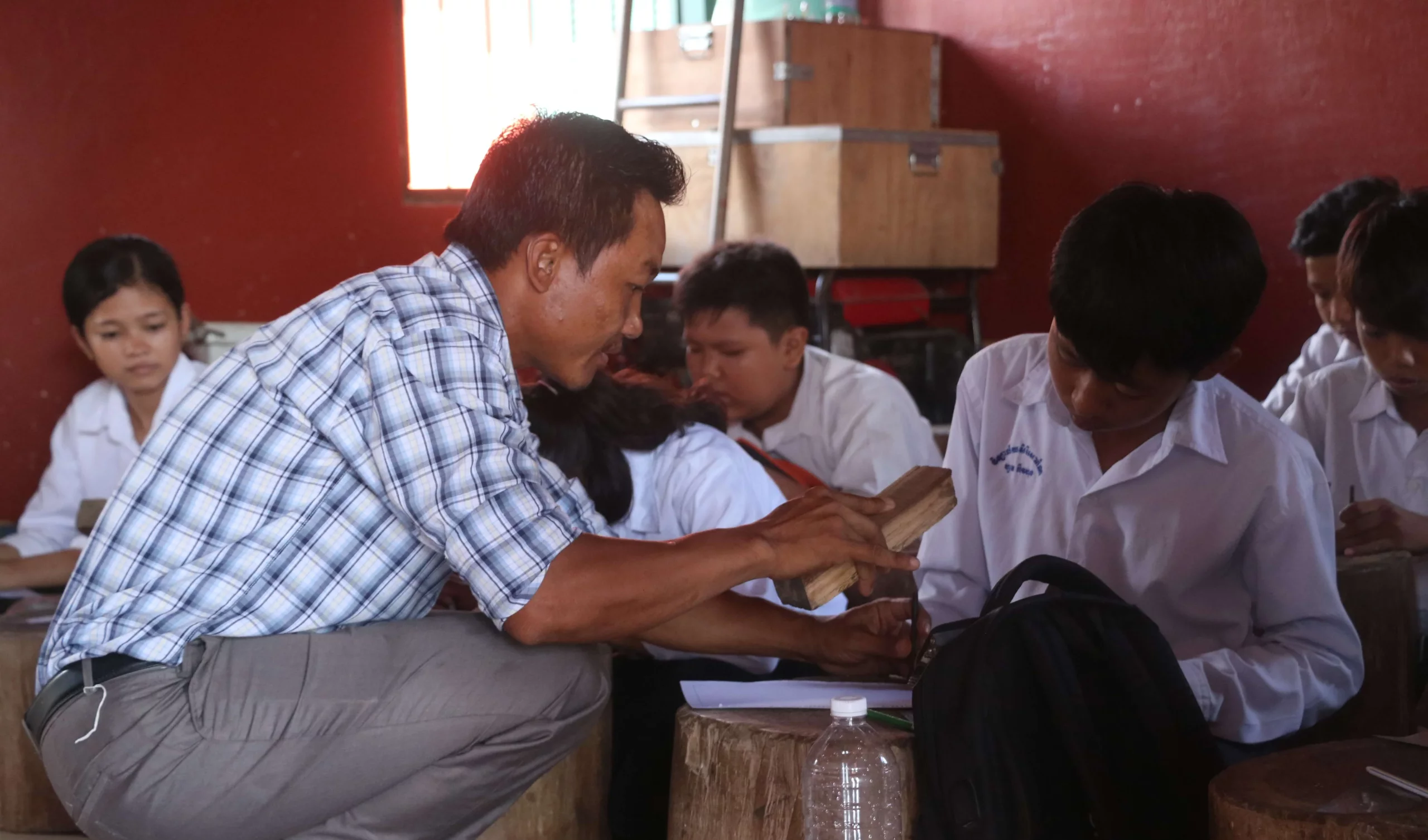 SCHOOL OF KHMER
ARTS AND CULTURE
To offer a quality teaching of traditional khmers arts for children of the sector, and give access to Cambodian culture for population living in remote areas.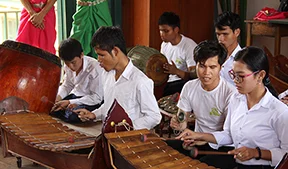 DANCE AND MUSIC FOR DEAF,
BLIND OR DISADVANTAGED CHILDREN
To use arts as a therapy, in order to develop self confidence and provide a mean of expression to children with disabilities or victims of difficult family situations.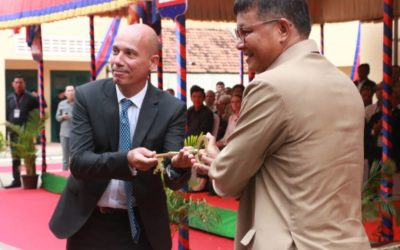 During the Ceremony of transfer of Krousar Thmey's five special schools to the Ministry of Education, Youth and Sports (MoEYS), Benoît Duchâteau-Arminjon symbolically handed in the keys of our schools to the Cambodian Government, with the Cambodian Prime Minister S.E....
read more