ACADEMIC AND CAREER COUNSELING 
OBJECTIVE
To favor the integration of marginalized youth by facilitating their access to higher education, vocational training and employment
PROJECT
Youths from Krousar Thmey's structures are still very often marked by their painful past. Although surrounded and supported while living in the center, they do not benefit from a family network that can provide advice, share their experience or support them in their search for studies or employment. In order to ensure that the support they have been provided with will enable these children to integrate in a sustainable way in Cambodian society, Krousar Thmey offers specific support.
ACTIVITIES
Individualized or collective follow-up sessions
Visits of universities, training centers and companies
Soft skills capacity-building training sessions and workshops 
Networking activities in search of potential employers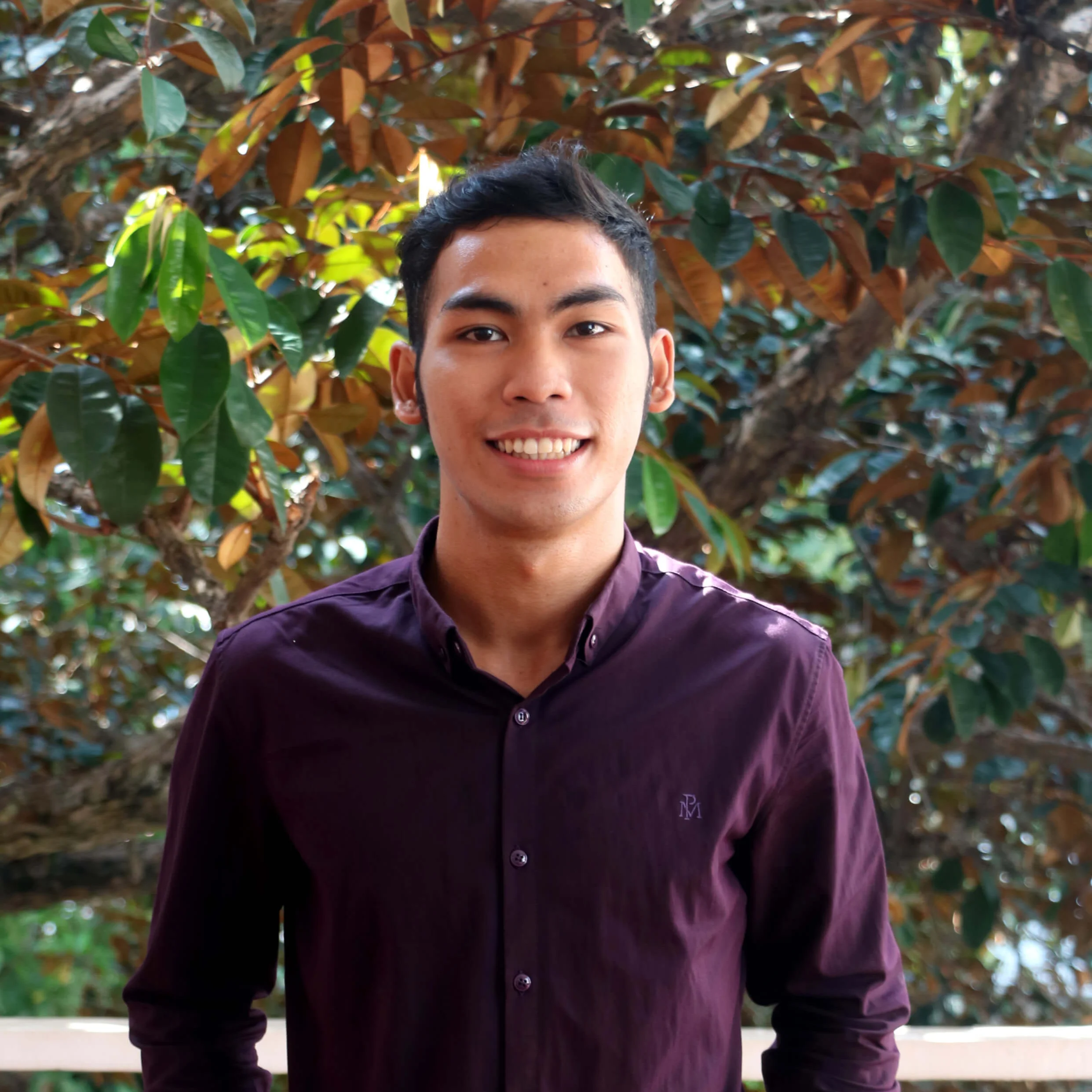 Pov, 19 years old, Civil Engineering student
Pov is a first-year university student, studying Civil Engineering at NTTI (National Technical Training Institute) in Phnom Penh. He has been supported by the Child Welfare program since his early years, living in a family house until he moved out to live with his sister in 2021. He now receives support from the Academic and Career Counseling Officer to guide him in his study and career choices.
Read his story
"It is such a blessing and it helps me a lot because I am a student. I need money for transportation, books, uniforms and study materials. Krousar Thmey supports me with all these purchases. If I did not receive this support, it would be very difficult for me. She (ACC Officer) comes to visit and calls me often to check how I'm doing with my classes. She always gives me good advice and encourages me to keep going. When I start my second year of university, I would like to find a part-time job. Then, when I finish university, I want to find a good job as an engineer."
MAKE A DIFFERENCE!

$100 – Average cost of soft skills trainings and workshops per youth per year
$60 – Average cost of follow-up per youth per year
Area of work: Child Welfare, awareness raising
Duration: undetermined
Location: Provinces of Phnom Penh, Siem Reap, Battambang, Kampong Cham, Banteay Meanchey 
Beneficiaries : marginalized youths supported in the protection structures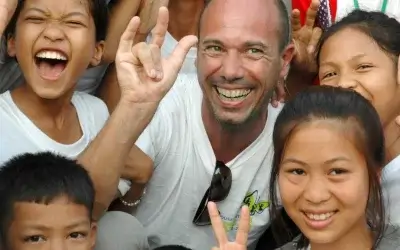 Benoît Duchâteau-Arminjon, founder of Krousar Thmey, received for the second time an award from World of Children honoring his action and that of the Foundation for the benefit of underprivileged children in Cambodia. Visit the page dedicated to Korusar Thmey To help...
read more