OBJECTIVE
Offer a stable and reassuring accommodation solution to the child before considering reintegration into the family.
PROJECT
Temporary centers welcome children for a period not exceeding 6 months. The child is provided with a stable environment and informal education, while waiting to be reintegrated into the family or to another structure adapted to his or her needs.
Temporary center admittance:
First stage: the child is identified through day or night outreach sessions led by social workers in the streets of the city, or through local authorities.
Second stage: the child is admitted into one of the centers with the approval of the authorities and legal guardians.
Third stage: from the arrival of the child, for a period ranging from 3 to 6 months: assessment of the family situation with a view to reintegrating the child into their family.
Fourth stage: family reintegration with material and financial support, or transfer into one of our long-term structures: protection center or family house.
ACTIVITIES
Literacy and numeracy
Leisure and social activities
Psychological support
Family assessment
Family reintegration with continued support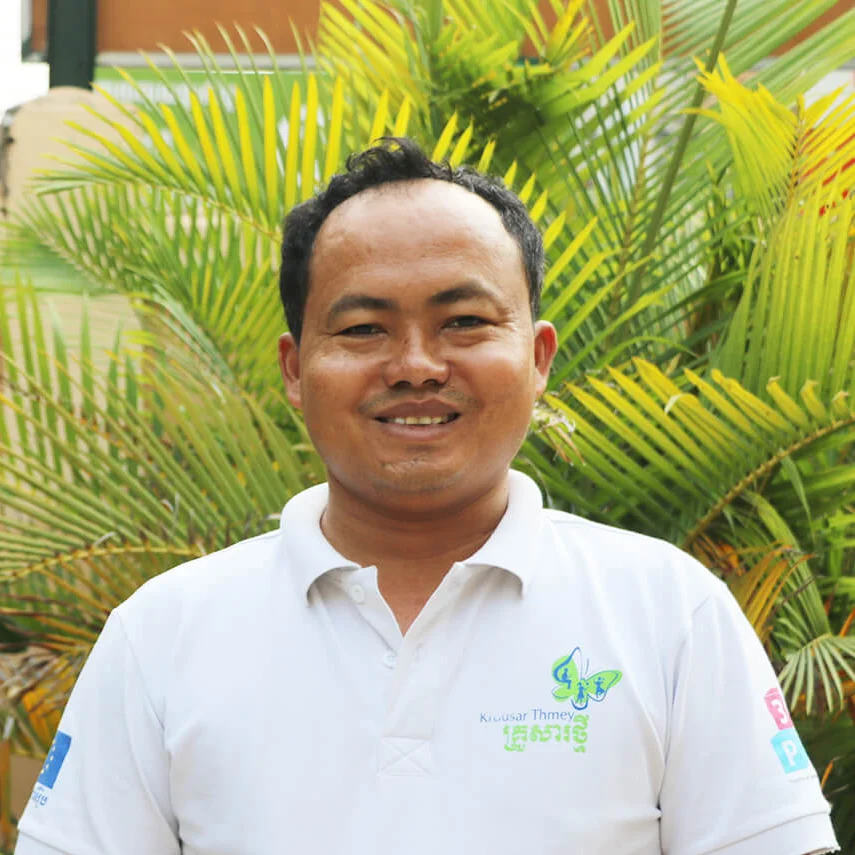 TESTIMONY


Bunyiang, Director of Poipet temporary center
Bunyiang has been working for Krousar Thmey for 15 years. Once a primary school teacher, he decided to change careers to help disadvantaged families in Poipet. He started as a social worker, became Assistant Director and then Director in 2021.
Read his story
"My main task as a social worker was to meet street children and assess their family situation. During meetings with parents, I would either encourage them to send their children to school with our support or have them integrate Krousar Thmey's protection center. As Assistant Director I supported the Director in awareness-raising activities and collaboration with the local and government authorities. As the center Director today, I am very happy to work with a team of social workers to better support the children. A boy who used to live in the center once told me how grateful he was to Krousar Thmey for having been able to go to school and become a mechanic, rather than live on the streets all his life. Enabling children to access education is one of the best things we do at Krousar Thmey."
 MAKE A DIFFERENCE!
$120 – financial support per child supported as an outside case per year
$50 – food and clothing expenses per child per month
Area of work: Child protection
Duration: undetermined
Location: provinces of Phnom Penh and Banteay Meanchey 
Beneficiaries: underprivileged children, street children and their families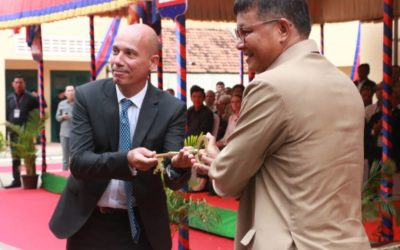 During the Ceremony of transfer of Krousar Thmey's five special schools to the Ministry of Education, Youth and Sports (MoEYS), Benoît Duchâteau-Arminjon symbolically handed in the keys of our schools to the Cambodian Government, with the Cambodian Prime Minister S.E....
read more